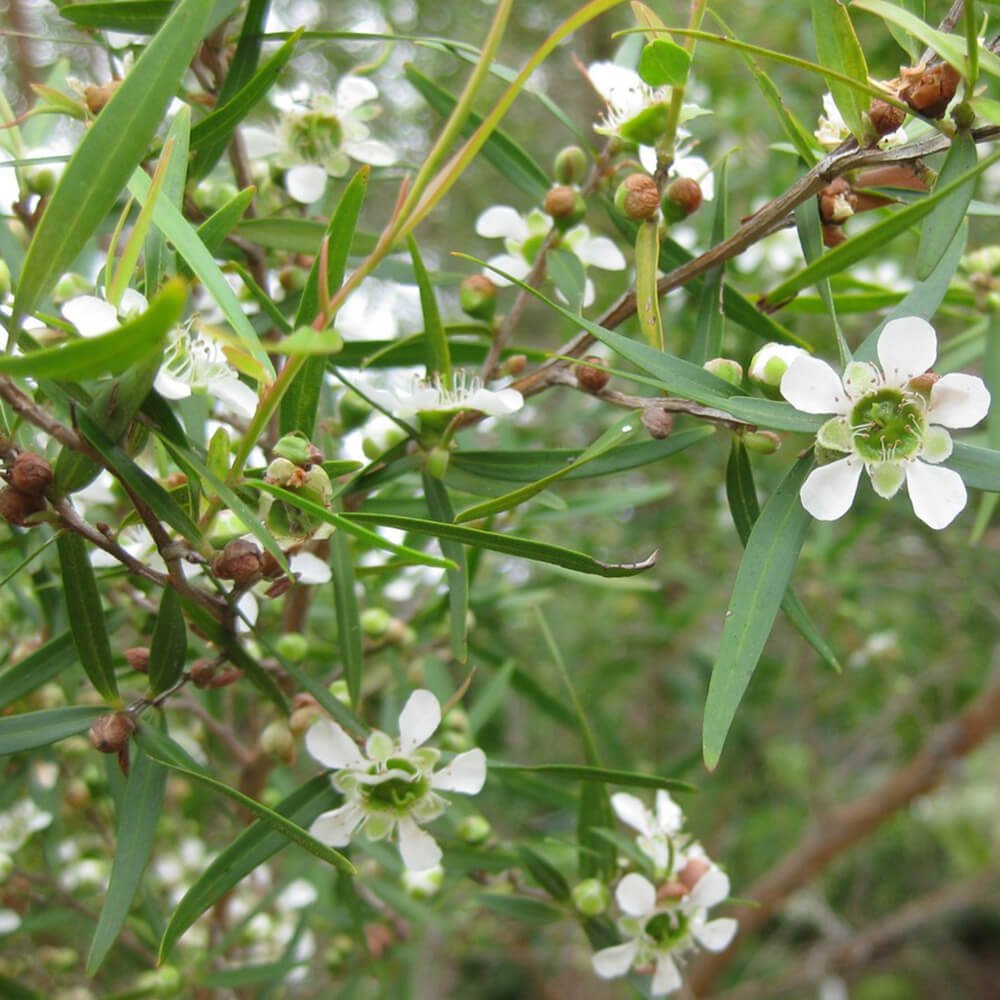 Floviva Lemon Tea Tree Oil
Floviva Lemon Tea Tree Oil (Leptospermum petersonii) is a rounded shrub 4m in height by 3m in width. It has simple leaves, 20-40mm long with a distinctive lemony aroma. The flowers are white followed by woody capsules. The white flowers come into bloom during spring and summer. The terminal branches and leaves are harvested at intervals during December, January and March for steam distillation of the essential oil. The oil has an intense, fresh, sweet lemony aroma profile and will impart a sweet freshness to formulations. Located in the KwaZulu-Natal province in South Africa, Emerald Acres is a family run farm that dates back to 1937. Certified Organic Lemon Scented Tea Tree essential oil production has enabled the company to support many local families with employment and in turn secured their own sustainability.
Lemon Tea Tree has been shown to exhibit the same antibacterial effects as irregular Tea Tree Oil, despite being a separate species.
Essential oils have been used for centuries to treat ailments, and scientific evidence to support these claims is often limited, but not always non-existent. The uses suggested are designed to inspire possible formulations and where the oil might add marketing claims, and have been sourced from both anecdotal and aromatherapy sources.
Melaleuca alternifolia Leaf & twig
INCI
Leptospermum petersonii Oil
Botanical Name
Melaleuca alternifolia