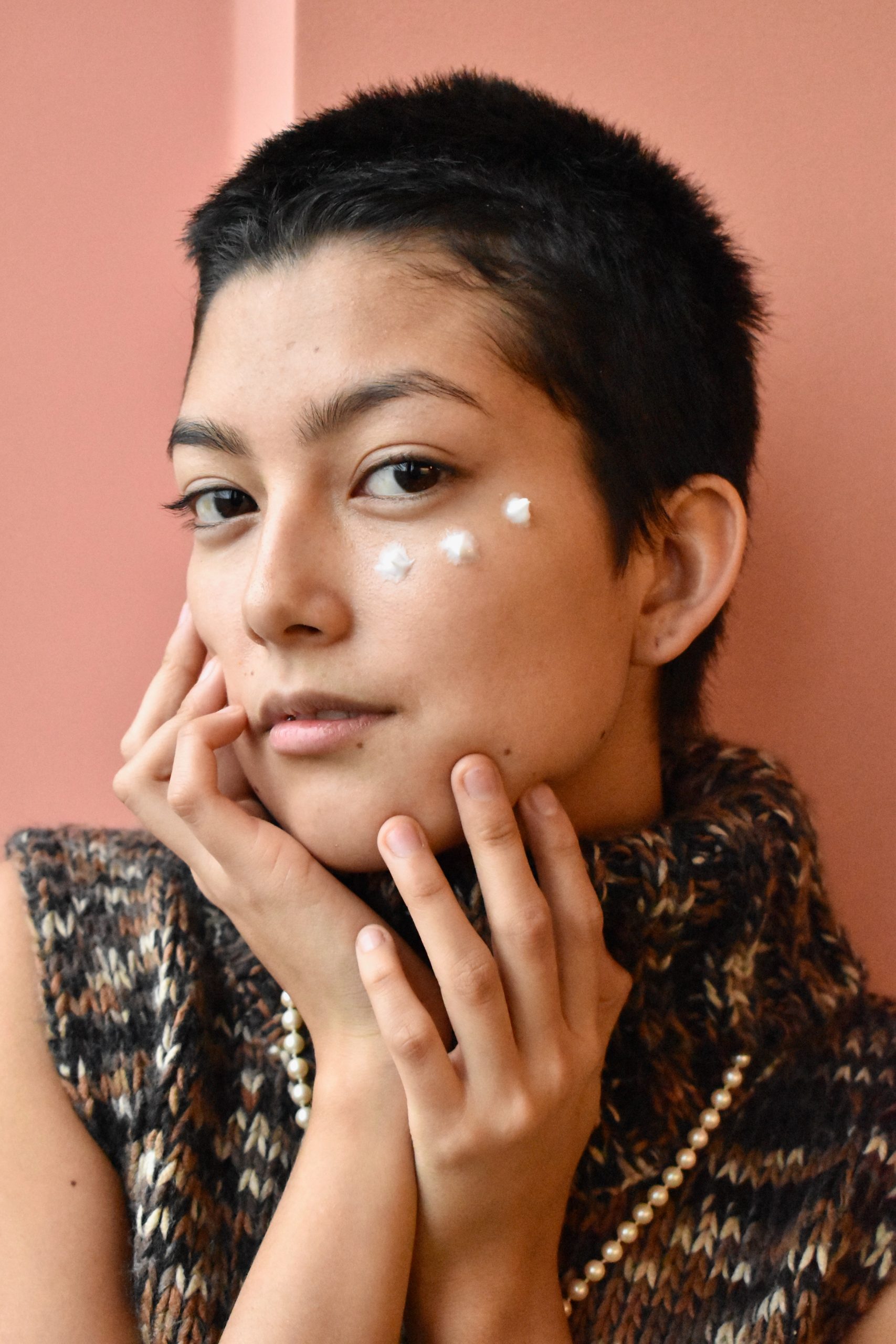 Olive Peel-Off-Powder Mask
Olive Peel-Off-Powder Mask is designed to help improve skin appearance and fight against its aging process. It successfully combines the advantages "Skin Action +" base with the precious benefits of olive oil and plant DNA.
Olive Peel-Off-Powder is a "Skin Action +" mask. The "Skin Action +" range is an effective combination of antiaging actives, including Isoflavones and Peptides designed for well-aging skin. Olive Peel- Off mask uses a highly moisturizing Alginate Technology from brown algae sourced in France, combined with other quality EU preferentially sourced raw ingredients.
PRIMARY COMPONENTS:
Algin, is a naturally occurring edible polysaccharide found in brown algae that hydrates, tones and revitalizes skin. It is a rheology modifier, with non-sticky texture that provides a pleasant skin feel.
Isoflavones are known for their antioxidant actions which defend the skin from external aggressions by neutralizing free radicals. They also contribute to reduce skin damages caused by UVB-radiation, and consequently, premature ageing signs.
Peptides are short chains of protein compounds. When applied to the skin, they act as building blocks messengers, activating the synthesis of collagen and elastin for a younger looking skin.
Olive oil is rich in omega-9 fatty acids that serve as essential constituents of epidermis layers, creating a smoother, younger-looking, and healthier complexion. It is also concentrated in Vitamin E that has an antioxidant and antiaging action. In addition, olive oil contains polyphenols and phytosterols which help protecting skin cells and supporting the synthesis of collagen, that naturally decreases with age.
Plant DNA helps to regenerate and repair cells.
• Skin Action + Range
• Designed to help improve skin appearance and fight against its aging process
• Peel-Off-Powder
• Activates synthesis of collagen and elastin
INCI
Solum Diatomeae, Calcium Sulfate, Algin, Hydrolised Soy Protein extract, Tetrasodium Pyrophosphate, Olea Europaea Fruit Oil, Glycine Max Sprout extract, Parfum, Disodium Inosinate, Disodium Guanylate, Geraniol, Hexyl Cinnamal, Limonene, Linalool, CI77492